As your local water utility provider, we strive to keep you continually updated on all matters related to your water service. If you do not find the information you need, please contact our office and we will gladly assist you!
Santo Special Utility District will be accepting applications through September 30, 2019 for a full time Office Manager; application can be picked up at the Santo SUD office at 13497 FM 4, Santo,...
View the Santo Special Utility District Rate Increase for October 22, 2018 below. Thank you.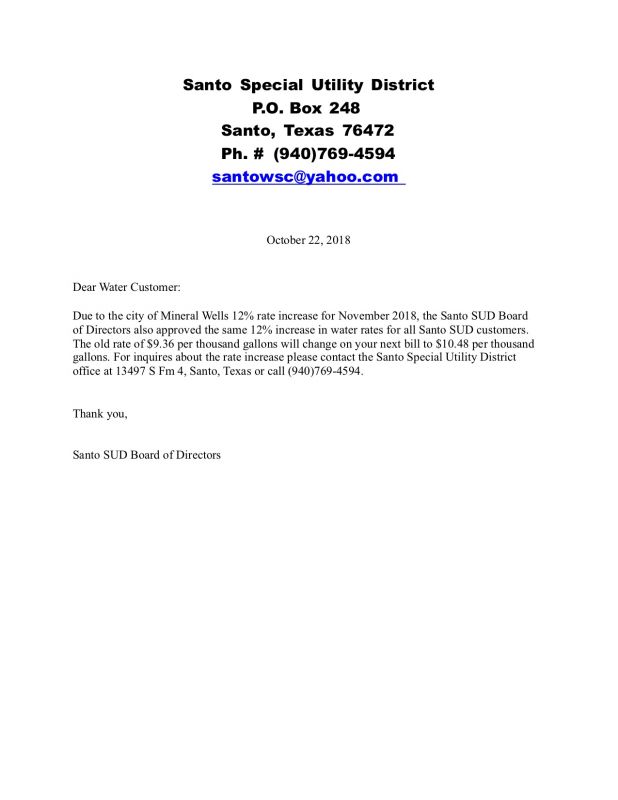 Santo SUD is excited to offer online bill pay to our residents. Just another way we are working harder to serve our customers! Click here to learn more....